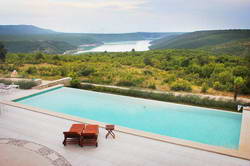 Destination:
Barban, Istria
Location:
Villa Stefania
Location description:
Villa Stefania 4 **** is located in a small village near Pula, named Barban . Located on a hill overlooking the sea, it becomes a great place for a wedding or any other celebration with family and friends . Villa Stefania is famous for its cuisine, which combines the best of tradition, freshest seafood from the Istrian peninsula and the most precious of all the world of haute cuisine. (and the best haute cuisine from all over the world) precious is more for stones not food.
This villa can accommodate up to 20 guests , it has 6 spacious apartments overlooking the sea that are open all year round . In summer and in cloudless weather you can enjoy the beautiful terrace of the restaurant, which overlooks the bay. For guests who hire the entire villa for a period of 4 days or more, there are special conditions for discounts.
www.stefanija.com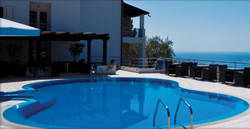 Destination:
Rabac, Istria
Location:
Villa Annette
Location description:
When choosing villa Annette as a venue for your celebration, you can be sure that neither you nor your guests will forget this beautiful holiday villa and the garden. Magnificent sea views, an outdoor pool, a thick green garden with olive trees, truly luxurious interiors of the rooms, this villa is designed for an unforgettable event!
www.villa-annette.com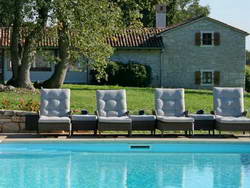 Location:
Bale, Istria
Object:
Villa Meneghetti
Description:
Hidden in the heart of the green hills of the Istrian peninsula , Villa Meneghetti is a true masterpiece for lovers of privacy, the highest quality service and stunning views . The villa is surrounded by vineyards and olive groves , which offerss long walks and leisurely meal outdoors. Wine connoisseurs will appreciate the collection of wines from Meneghetti's own winery.
Villa can take 10 guests to stay, garden beside the outdoor pool can accommodate from 10 to 150 guests for the ceremony and celebration outdoors.
www.meneghetti.info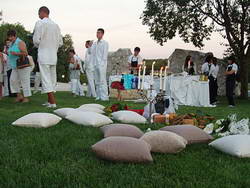 Destination:
Brtonigla, Istria
Location:
Hotel San Rocco
Location description:
The Hotel San Rocco over the last 5 years has been the best boutique hotel in Croatia . Its location makes it ideal for outdoor enthusiasts. In the immediate vicinity there are many cycling and walking routes, from Brtonigla you can quickly and easily get to any point of the Istrian peninsula . The wedding ceremony is usually held in the garden, near the hotel's outdoor pool, surrounded by a well-tended lawn overlooking the vineyards.
It offers a cozy wellness center, bike rentals , golf club, rich wine samples and wine tasting evenings.
www.san-rocco.hr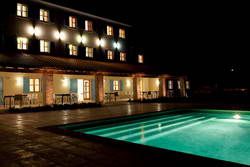 Destonation:
Shishan, near Pula
Location:
Hotel Velanera
Location description:
A small new modern hotel in the vicinity of Pula, Velanera gained popularity thanks to its excellent cuisine and wine selection, as well as exciting and affordable wedding packages. The terrace of the restaurant has seating for 60 guests and the inner hall restaurant 50 guests. Night illumination makes the hotel especially beautiful in the late hours which will make your summer wedding on a warm evening a memorable event in Croatia.
www.velanera.hr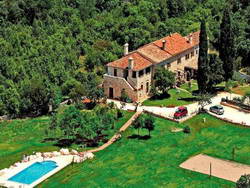 Destination:
Marcana, near Pula
Location:
Station Negricani
Location description:
Station Negricani is a farmhouse with traditional cuisine from the Istria peninsula, a place full of warm memories with an emotional atmosphere. Antique furniture and walls with centuries of history let you begin your own tale.
www.istra.hr