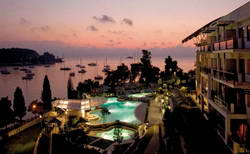 Destination: Rovinj
Locationt:
Hotel Monte Mulini
Location description:
Monte Mulini is one of the three best five star hotels in Croatia. Describing this hotel, it is difficult to resist the definition of "the best."
Monte Mulini is the best in many ways : great views and photo locations on site, which are suitable for the most incredible wedding ceremony, unrivalled gastronomic delights that can satisfy the tastes of the most demanding guests , a huge selection of wines from all over the world, including new masterpieces of modern winemaking , luxury hotel decor ... this all adds up to a perfect harmonious picturesque space perfect for your wedding in Croatia.
www.montemulinihotel.com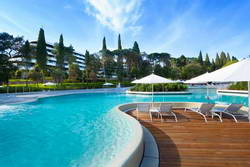 Destination:
Rovinj
Location:
Hotel Lone
Location description:
The Lone hotel looks like a huge white sea liner. This place will be the best for fans of modern design, with value, comfort and quality above all else. The hotel has several restaurants that can also be arrange wedding dinners at the shore.
Charming rooms with panoramic sea views and a hot tub on the outdoor terrace will become one of the most pleasant memories of your stay. The largest spa complex in Croatia will help you to completely dissolve into a luxury honeymoon.
www.lonehotel.com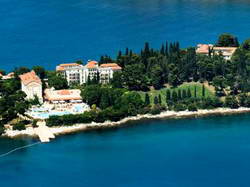 Destination:
Rovinj
Location:
Hotel Catarina, island of St. Andrew
Location description:
Built and decorated in the best traditions of the Austro-Hungarian, this hotel is located on a small island within just a 10-minute boat trip from Rovinj.
On the island of St. Andrew there are many places where you can feel like you are on an uninhabited land, hidden from prying eyes. Wedding dinners are usually served on a green lawn at Lanterna restaurant, right by the sea.
www.maistra.com