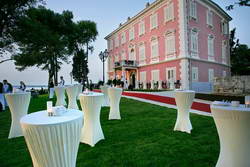 Destination:
Porec
Location:
Villa Polesine
Location description:
Villa Polesine is located right at the water's edge, it used to be a legacy of the family Polesine in the 19th century. The great location of villa Polesine makes it an ideal spot for wedding ceremonies. It can be a formal or symbolic ceremony in the garden of the villa, lunch or dinner in one of the halls or in the garden.
www.villa-polesini.com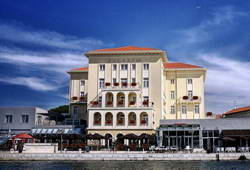 Destination:
Porec
Location:
Hotel Palazzo
Location description:
The Hotel Palazzo with its magnificent decoration is perfect for a traditional wedding, the highlight of the hotel is the huge terrace on the sea, which may conduct the ceremony or celebratory dinner.
www.hotel-palazzo.hr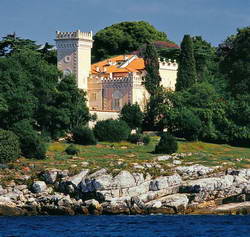 Destination:
Porec
Location:
The island of St.. Nicholas, Castle Isabella
Location description:
Apartments 3 *** in a renovated 19th-century castle a 5-minute boat ride from the waterfront city of Porec. Castle Isabella as if created for your ideal romantic getaway. Located just 5 meters from the beach, hidden in a green coniferous grove castle courtyard it is the perfect venue for the ceremony outdoors. Your guests can be accommodated for in the castle for up to 30 guests.
www.valamar.com